Six Head Wooden Pallet Feet Making Machine
Raw Materials for Wooden Pallet Feet/Blocks:
Waste wood, wood sawdust, wood shavings, wood chips, tree branches, barks, waste wooded pallets etc.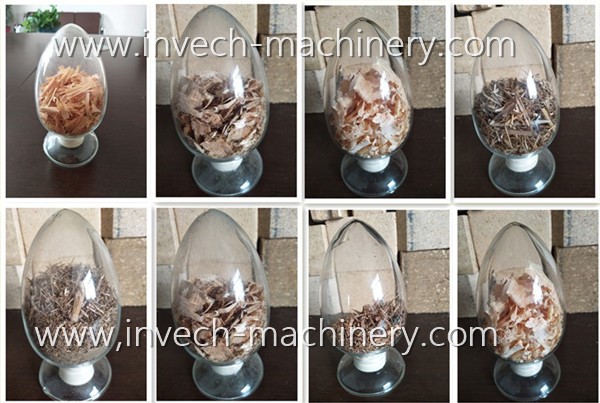 Glue for wooden pallet feet/blocks making:
The glue can be liquid and powder,if liquid,the content should over 56%;if powder,it must
mixed with water before adding to sawdust.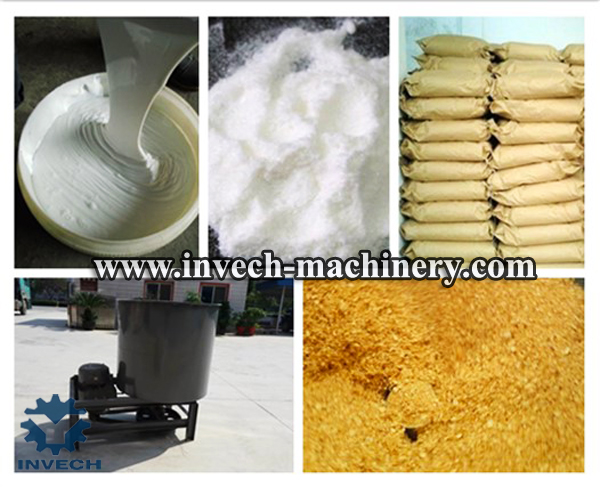 Six Head Wooden Pallet Block/Feet Making Machine Features:
1. The machine can be customized as your request. You just need tell us what you want or a draft drawing, we can provide you the suitable machines.
2. The raw materials could be sawdust, shavings, branches, used wooden pallets or waste wood. That would be useful to recycle waste material and be a environmentalist.
3. It's used hydraulic transmission, horizontal driving the mould to continuous extruding wood blocks and no interruption.
4. Our machine is easy to operate,1 person can look after 3 working machines. Just set the parameters of the machine and feeding raw mixed materials, then you can wait for the out blocks.
5.The final products of the machine have smooth and beautiful surface with a large carrying capacity. They are strong, durable and away from worms.
Machine Details:

1. The length of heating plate has been improved from 150mm to 200mm.Suitable length makes the heating plate work more evenly and faster.
2. Powerful feeding system is driving by a motor. By promoting the ability to stir, the feeding system works more automatically and high-efficiency, Which is better suitable for automatic production.
3. We use the hydraulic propulsion system to provide more stable impetus, which will improve the quality of final products.
Specifications for Wooden Pallet Feet Block Machine
| | | | |
| --- | --- | --- | --- |
| Model | YHP-2 | YHP-4 | YHP-6 |
| Size | 4900*600*1800 | 4900*800*1800 | 4900*940*1800 |
| Capacity | 2-4m3/24hr | 4-6m3/24hr | 6-8m3/24hr |
| Glue Consumption | 90-100kg/m3 | 90-100kg/m3 | 90-100kg/m3 |
| Density | 550-600kg/m3 | 550-600kg/m3 | 550-600kg/m3 |
| Power | 12-15kw | 18-25kw | 24-30kw |
| Weight | 1000kg | 1200kg | 1500kg |
Final Products: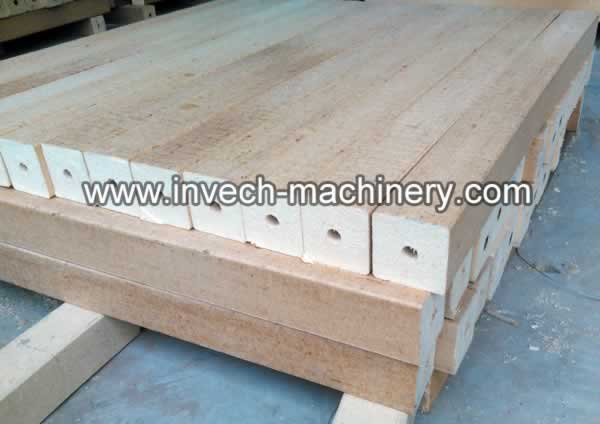 Other Related Pallet Machines:
1. Robot wood pallet nailing machine 2. Automatic wood pallet making machine
3. Wood Pallet Block Cutter 4. Wood Pallet Notcher
【Title of this article】:Six Head Wooden Pallet Feet Making Machine,【Site address】:http://www.invech-machinery.com/woodblockmachines/105.html